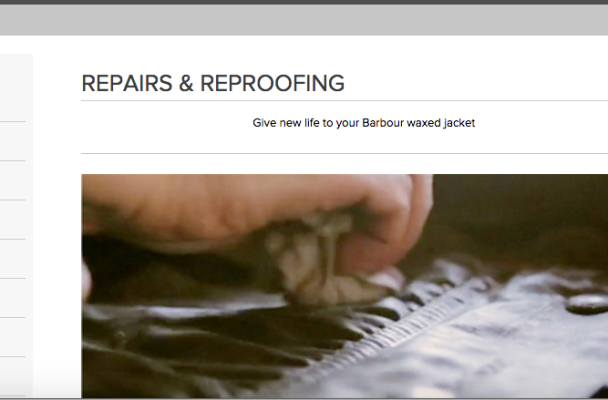 When I first set off on my quest for real freedom, just after I baled out of wage slavery and just as I was getting to grips with the wealth of time I had on my hands; I succumbed to an urge that I immediately doubted myself over, as it seemed to represent the very essence of what I was trying to leave behind…consumerism.
I bought myself a Barbour wax jacket and a pair of Argyll wellies. The latter I bought because I needed new wellies and I remembered that I had a pair of these as a boy when I fished almost every day in life and they were indestructible.The former I bought almost unused, but secondhand, as new ones are very expensive and the kind I really wanted wasn't sold new anymore. I thought it represented those long ago fishing days when, although I would have loved to have had one, it was crazily out of reach.
5 years later, I still wear the jacket every day, whilst the wellies were a poor imitation of the ones from the old days and are long gone.
Regardless of the deep psychological shit that is likely going on when someone simultaneously jettisons all of his means of income and splurges on top end country wear, I've come to realise that this episode represented more than just an indulgence in nostalgia on my part. Indeed something of this is threaded through everything I try do now and it is the quest for Quality.
I'd like to claim that I had great vision and forethought on this quest, but must confess I was simply the blind watchmaker until I recently read Robert Pirsig for the first time. This experience lightbulbed as soon as I got deeper into the story of Zen and the Art of Motorcycle Maintenance.
The Barbour jacket after all of these years has remained a bastion of British artisanal craftsmanship and has of course lasted for the long haul and will continue to, despite donkeys nibbling the edges of it and barbed wire fences doing their level best to destroy the tough, waterproof fabric. Like Pirsig's cycle, the Barbour must be maintained in order for me to continue to get good service from it. And the true mark of artisanal quality? Yes, the manufacturer stands by its products for the long term. If required I can still send my Barbour to South Shields for repair and reproofing and have it returned like a new garment. Stories of battered and abused Barbours being fully repaired and restored by the conscientious artisans in Tyne and Wear at the end of the shooting season and returned in pristine condition to their owners in time for the start of the Salmon fishing are lodged in my grey matter from the line drawn adverts the company used to run in the fishing magazines of old. These stories, fully backed up by real testimonials, even to this day, garner respect even though times move on and the respect for that kind of longevity in products is less obvious.
The wellies were a disappointment; the makers had obviously turned their back on their previous attention to detail and were chasing the fast buck, with inbuilt (fast) obsolescence and all that.
All of this just to say that quality is just that…quality, it can't be faked, it can't be hurried. And if you aim to make a living from your own efforts, why would you compromise quality.
Consumerist indulgence usually feels hollow straight after the event, but I needn't have worried about my psychological state as I silently congratulate my smug little self on this purchase every cold and wet day of the winter. Why would you pass up the chance to have your customers think about the stuff you make in this way? Why send anything out of the door that doesn't reek of the same art, attention, passion and grace that my old donkey feeding jacket has?