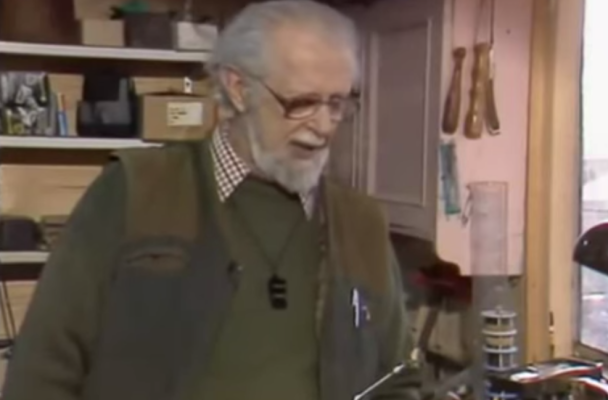 New Year is over so I'm moving on from the last few days' worth of posts on how to pay for your life of freedom. Of course, the media's idealised version of this free life we talk about is one where you simply do nothing because you are stinking rich and sit around sipping fine wines at your tennis club in Marbella.
Of course, the gloss soon dulls on doing nothing all day; in fact I'd challenge anybody to last even one day doing nothing, even the idlest of idlers gets himself off down the pub of an evening.
That said, Idling is indeed a noble art and I fully endorse it as a means of living, but idlers or the "work-shy" aren't shy of mindful, purposeful endeavour; no, what they object to is mindless, repetitive and menial work designed to line someone else's pockets while stealing the very life out from under them.
This compulsion to do only what suits me best has always been with me. Fishing was my big thing when I was younger and I took every opportunity to spend the day on the riverbank, even to the extent that I would spend days by the riverside otherwise earmarked for school (don't try this at home kids!).
My obsession with fishing and the countryside generally, was encouraged by the rare glimpses of real countrymen we got on TV in the late 1970's in Scotland. My favourite was the inimitable Jack Hargreaves and his brilliant Out of Town which ran for years and years. I won't try to explain Out of Town, but you'll get it immediately (and be obsessed with searching for more Jack on Youtube afterwards) as soon as you watch the short clip at the bottom of this post.
Although I must have watched every episode of Out of Town at least once, I had either forgotten or missed the episode where Jack talked about Rachel Knappett, author of A Pullet on the Midden.
Now, as much as I believe that all of the universe's beings are interconnected and that butterflies beating their wings in Japan can contribute to a storm in Auchtermuchty, I was taken aback when I followed a circuitous route to the clip of Out of Town you see below.
You see, what Jack is describing in the clip is Rachel Knappett's observation that farmers and countrymen flitted from job to job every day. Starting out to complete one job, they would spot a more urgent task and move onto working on it. And so the day would go until dinner time. Jack explains that after his Mother read Knappett's book, she coined the word "Knappetting" to describe the way that his Father worked his way through the day.
I immediately recognised that Knappetting was my default operational mode and had been for my entire life. Furthermore, I instantly understood that this wasn't mindless flitting from job to job, but a demonstration of mindfulness at work. This "Knappetting" thing, is a completely subconscious state that compels someone to move to the task they are most suited to advancing at any given time, even if it means leaving another un-finished. This can only work if you have total control over your time, as everything get's finished eventually. More importantly, the majority of jobs get completed to the highest standard achievable as you are working on them when you are most inclined to do so. Contrast this with having to produce your best work, on demand, even when you would rather be by the river!
This has been my natural working state for as long as I can remember and explains my complete discomfort with routines and aversion to being an employee. I think it is probably the root cause of the Sunday night blues endured by millions of people who are stuck in a life dominated by working 9-5 in a job they have no connection with or worse.
To finish and to explain my earlier comment about connectedness; I found the clip you're about to watch on a blog I follow called Democracy Street, which is written by Jack Hargreaves' Step Son, Simon Baddeley. I found Simon's blog via another blog (I think the Tuesday Swim) and that connection came, I think, from the Caught by the River site, where I discovered a few years ago that I wasn't the only late 40 something who had plugged school to go fishing.